Free Access to 8 Lessons
Subscribe to the Free Course. You'll get 10 days access to 60 minutes of 
inspiring lessons on clear thinking and clear writing.
The results?
You know everything about clear and plain language.
You are able to make a good writing plan.
Your texts are absolutely reader focused.
Subscribe and get direct access. 
No cost. No obligation.
Subscribe now
Good to know: I hate spam as much as you do. I will only send you emails concerning this Online Course. And you can always unsubscribe easily.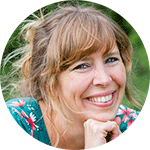 Paula has been working as a clear language specialist & trainer since 2002. She is extremely clear and truly client-focused. Her main goal is to help you think clearly. Because clear thinking results in clear writing and building trust. Do you share her passion? Connect on LinkedIn.